3 May 2019
NG Bailey showcases its engineering and services capabilities to Defence sector
NG Bailey representatives from across our engineering and services teams came together to highlight their experience in the defence sector at a recent Defence Procurement event.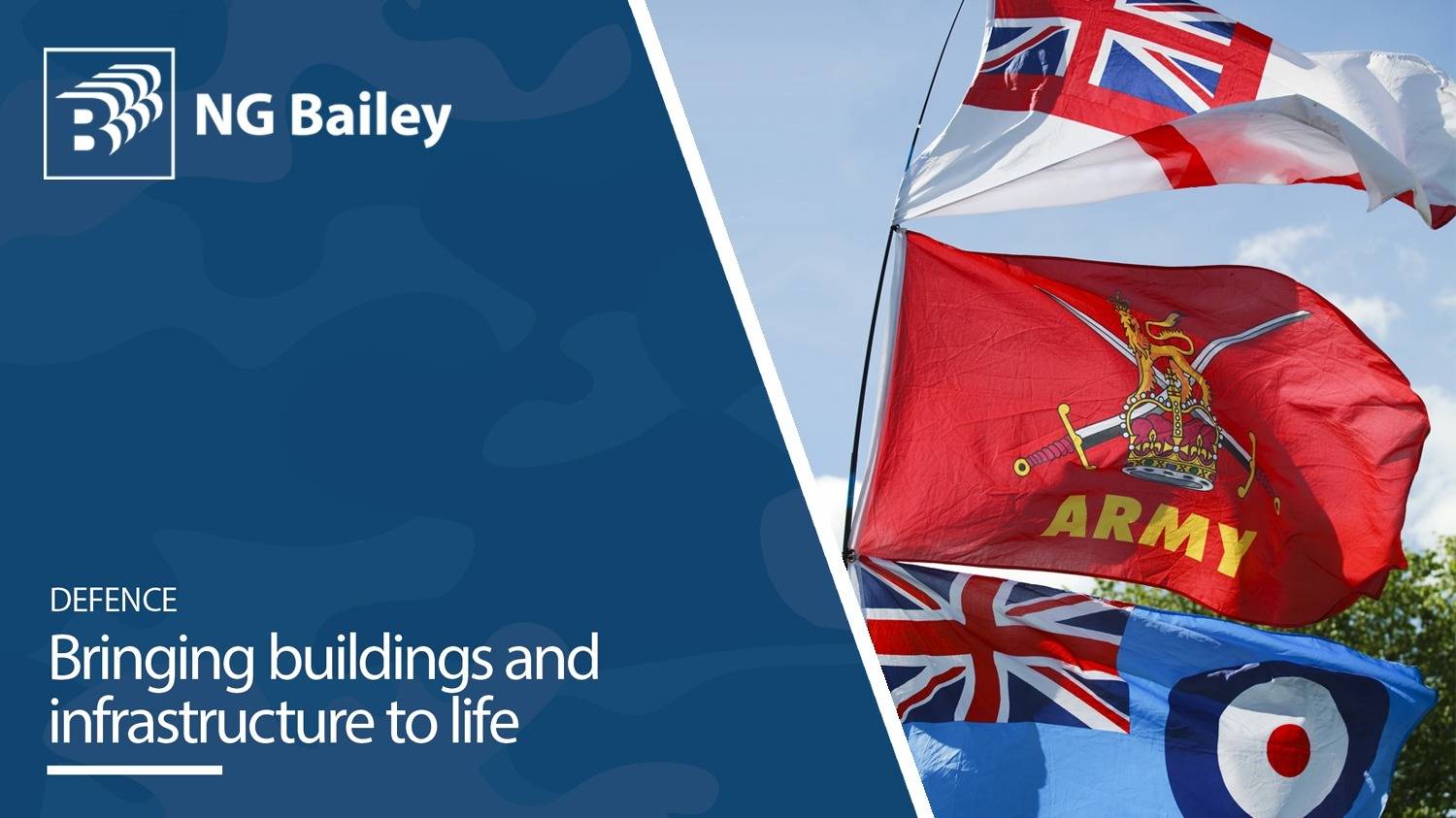 With more than 1,250 security cleared employees, including a number of ex-services personnel, our teams have delivered projects at more than 1,200 MOD locations, including the UK, Cyprus and Germany.
The event, which brought together delegates from across the world, was a great platform for our teams to highlight our end to end service offering which includes delivery of complex engineering projects through to provision of Facilities Infrastructure Services including IT, fabric and project management, power engineering services and land management capabilities.

Find out more about our commitment to the defence sector here.